I really can't believe that it's already the end of July!
I did read more this month than usual, just because I had a few books for book clubs, and I was trying to get pages in for my library's summer reading program. I think I have a total of around 10 books…but I could be wrong.
Let's get into what I read in July!
---
A Court of Wings and Ruin
Sarah J. Maas
☆☆☆☆ .75
ACOWAR has bible-thin pages! It was the worst!
But otherwise I really enjoyed this book. I love the world and the Courts, and I liked the direction this book was heading in.
I'm really hyped for the next three books in the series! I really cannot wait until 2018!
There's a lot of controversy on this book, so I'd really like to know what you thought of it. 
---
The Sandcastle Empire
Kayla Olson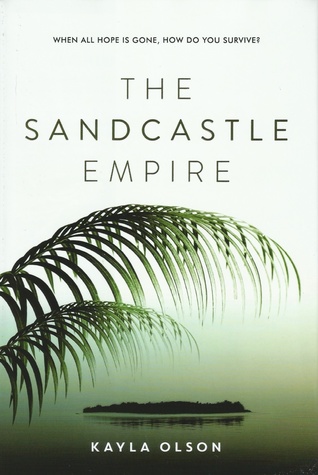 ☆☆☆ .75
This was the book I got in my Owlcrate box, and when I read the synopsis it seemed like every other Dystopian novel I've ever read.
It's post-apocalyptic, and it's about a Eden, who wants to find this "sanctuary" island, which is the only neutral territory left. She comes across more people trying to get to this island and joins them, but then one of them goes missing on this island and that's when everything starts.
It was better than I thought, though the descriptions did get confusing at times. I liked the characters and relationships though.
---
In Real Life
Cory Doctorow & Jen Wang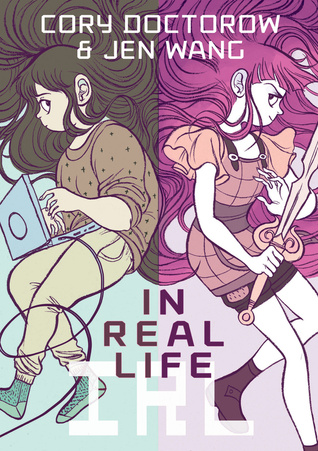 ☆☆☆ .5
This is a graphic novel aimed towards gamer girls. I am not really a gamer, but I was still interested!
It was really good! I liked the artwork, as well as the storyline. It was really cute.
---
The Lie Tree
Frances Hardinge
☆☆☆☆
This book is set in the Victorian era, in Britain, and it's about Faith, who is a girl who wants to be a scientist. But obviously in this time girls are discriminated against. Her father is a scientist and archaeologist, but right after they've moved he is found dead.
So now Faith has to figure out who killed him, since everyone else assumes his death is a suicide.
I liked the writing, which was very poetical and perfect for the time period. The mystery aspect was very interesting, and not at all obvious which is appreciated.
---
The Flame of Olympus series
Kate O'Hearn
☆☆☆☆☆
This is one of my favorite series from when I was younger! I'm rereading them, because I have yet to read the last book (bottom right) because I have an issue with the series being over.
As I'm going through them again, I'm realizing that the writing style is definitely more basic than I thought. I still love it though!
---
The Shape of Ideas
Grant Snider
☆☆☆
This is just a cute little graphic novel about inspiration and ideas. Not amazing, but definitely relatable.
---
This One Summer
Jillian Tamaki & Mariko Tamaki
☆☆
Well, the artwork was good. That's why it has two stars.
Otherwise, I just don't get this book. There wasn't really a storyline, and I wasn't sure what exactly I was supposed to take away from it.
---
Maximum Ride (Manga) series
James Patterson & NaRae Lee
☆☆☆☆☆
I'm rereading this manga series, because these are what got me into the book series that these are based off of. Plus these are a lot easier to read than the books.
Maximum Ride is also one of my absolute favorite series!
---
Stolen
Lucy Christopher
☆
This was really a Psychology essay that wanted to be a novel.
The writing was average and I hated the characters. But I did like the Psychology aspect of it.
---
She, Myself and I
Emma Young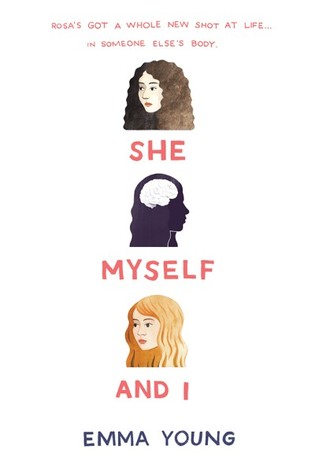 ☆☆☆.5
This book comes out on September 1st, and I was sent it for review via Netgalley.
It's about a girl who basically switches bodies. Because of her medical conditions, her brain gets put into the body of a girl who is comatose and brain-dead.
I didn't get lost in the medical\science aspect of it, which was good. Overall it was a pretty decent read. If you like the idea of this book, definitely check it out!
---
What did you read in July?
Instagram | Twitter | GoodReads