Without all the babbling and extra words:
Here's all the books that I'm looking forward to in August!
I'm most excited for The Dazzling Heights, or maybe Wonder Woman: Warbringer. What are you looking forward to? Any releases that I forgot?
---
Shimmer and Burn \ Mary Taranta
August 8th
Faris grew up fighting to survive in the slums of Brindaigel while caring for her sister, Cadence. But when Cadence is caught trying to flee the kingdom and is sold into slavery, Faris agrees to a scheme to buy her back, inadvertently binding herself to the power-hungry Princess Bryn.
Now Faris must smuggle stolen magic into Avinea to gain it's alliance—magic that addicts in the war-torn country can sense in her blood and can steal with a touch. She and Bryn turn to a traveling magician, North, who offers protection from Avinea's many dangers, but he cannot save Faris from Bryn's cruelty as she leverages Cadence's freedom to force Faris to do anything—or kill anyone. Yet Faris is as fierce as Bryn, and she develops schemes of her own.
Goodreads: Shimmer and Burn
---
Little & Lion \ Brandy Colbert
August 8th
When Suzette comes home to Los Angeles from her boarding school in New England, she isn't sure if she'll ever want to go back. L.A. is where her friends and family are (along with her crush, Emil). And her stepbrother, Lionel, who has been diagnosed with bipolar disorder, needs her emotional support.
But as she settles into her old life, Suzette finds herself falling for someone new…the same girl her brother is in love with. When Lionel's disorder spirals out of control, Suzette is forced to confront her past mistakes and find a way to help her brother before he hurts himself–or worse.
Goodreads: Little & Lion
---
Wicked like a Wildfire \ Lana Popović
August 15th
All the women in Iris and Malina's family have the unique magical ability to "gleam". Iris sees flowers as fractals and turns her kaleidoscope visions into glasswork, while Malina interprets moods as music. But their mother has strict rules to keep their gifts a secret, even in their secluded town. But above all, they are forbidden from falling in love.
But when their mother is mysteriously attacked, the sisters will have to unearth the truth behind the quiet lives their mother has built for them. They will discover a wicked curse that haunts their family line—but will they find that the very magic that bonds them together is destined to tear them apart forever.
Goodreads: Wicked like a Wildfire
---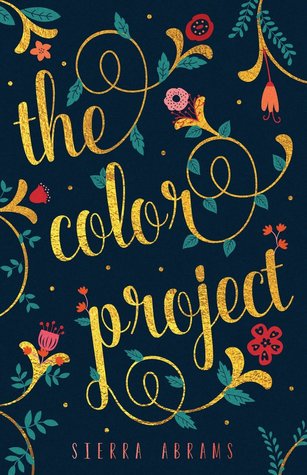 The Color Project \ Sierra Abrams
August 17th
Bernice Aurora Wescott has one thing she doesn't want anyone to know: her name. That is, until Bee meets Levi, a boy who runs a charity organization.
Levi is not at all shy about attempting to guess Bee's real name; his persistence is one of the many reasons Bee falls for him. But giving up her name would terrify her.
Unexpected news of an illness in the family pushes Bee to the breaking point. Losing herself in The Color Project—a world of weddings, funerals and cancer patients—is no longer enough. Bee must hold up the weight of her family, but she needs Levi. She'll have to give up her name and let him in completely or lose the best thing that's ever happened to her.
Goodreads: The Color Project
---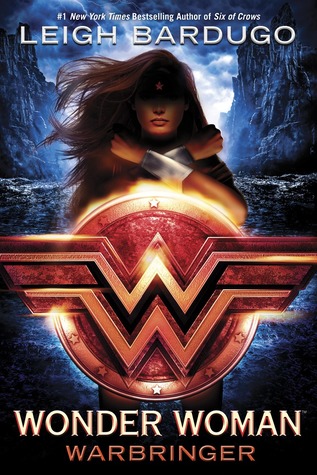 Wonder Woman: Warbringer \ Leigh Bardugo
August 29th
Diana longs to prove herself to her warrior sisters. But when the opportunity finally comes, she throws away her chance at glory and breaks Amazon law to save a mere mortal. Even worse, Alia Keralis is no ordinary girl and with this single act, Diana may have doomed the world.
Alia just wanted to escape her overprotective brother with a semester at sea. She doesn't know she is being hunted. When a bomb detonates aboard her ship, Alia is rescued by a mysterious girl of extraordinary strength and forced to confront the truth: Alia is a Warbringer—a direct descendant of the infamous Helen of Troy.
Goodreads: Wonder Woman: Warbringer
---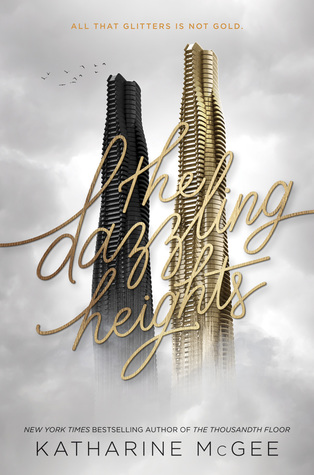 The Dazzling Heights \ Katharine McGee
August 29th
This is the second book in the Thousandth Floor duology, so I don't want to put a synopsis.
I had some problems with the first book, but I am looking forward to this one.
Book One Review: The Thousandth Floor
Goodreads: The Dazzling Heights
---