Hello Starbucks people!…and other people too. I mean, I assume if you like coffee you go to Starbucks. But other coffee people who don't are welcome too!
I've personally never been to Starbucks
I was tagged by Bookfandom1001 (who's lovely, BTW. Definitely check out her blog!) to do this tag, and even though I'm not a huge coffee drinker, I still wanted to do this.
Here are my answers:
---
BLACK: Name a series that's tough to get into but has hardcore fans?
Alice in Wonderland by Lewis Carroll.
I tried to read this book two or three times when I was younger, and I was just never into it. But I love all of the movies, so I don't get why!
That said, I want to read all the books on my shelves this year, and I have a copy of this. So I'll be trying one more time!
---
PEPPERMINT MOCHA: Name a book that gets more popular during the winter or a festive time of year?
There are so many movie adaptions of A Christmas Carol! The book gets popular too, but it's always on tv around winter.
I actually listen to this book on audiobook last year, and I really enjoyed the book! I was worried I wouldn't, because I tend not to like the classics, but I genuinely liked this book.
---
DOUBLE SHOT OF ESPRESSO: Name a book that kept you on the edge of your seat from start to finish?
Spill Zone is one of my most recent 5-star graphic novels – I loved it!
It's not necessarily written to be tense, but it was a book that absorbed me so much, I didn't even realize the book was done until I saw the To Be Continued on the last page.
Definitely recommend!
---
STARBUCKS: Name a book you see everywhere?
You cannot turn a corner without finding a fan of Throne of Glass*.
Of course, I do understand why – I've read ToG – but it's definitely one of the most mentioned books in YA right now.
*this also applies to the ACOTAR trilogy, and anything else written by Sarah J. Maas.
---
OOPS! I ACCIDENTALLY GOT DECAF: Name a book you were expecting more from?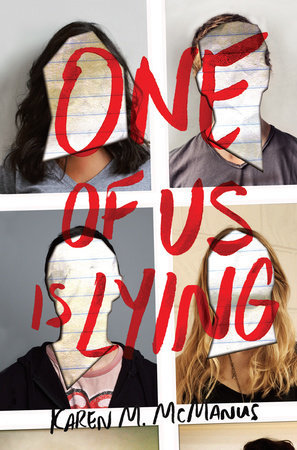 I was really anticipating this book for quite a few months. It's a high school murder mystery, and I really can never turn down a murder mystery. I don't know why.
And I did like it…but I had problems with the ending, which could have been more realistic, and with the drinking\drugs. I hate drinking in YA Contemporary books.
It's never done well, and it sends such a bad message! I just hate it, and unfortunately, it was everywhere.
---
THE PERFECT BLEND: Name a book or series that was both bitter and sweet, but ultimately satisfying?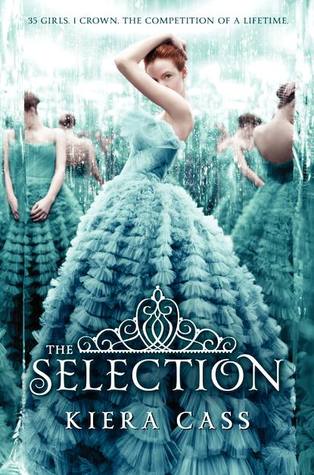 This book has so much emotional turmoil. It physically hurt me to read it.
But! But! The ending was so satisfying, and it was worth it! The Selection by Kiera Cass is a trilogy that I would recommend!
---
GREEN TEA: Name a book or series that is quietly beautiful
Amelia Atwater-Rhodes is the most under-appreciated author!
She published her first book when she was 14 (which is a good book – I've read it) but this book is my favorite of hers!
This is the Kiesha'ra series, and while I did feel like it went slightly downhill, this book is the best of the series.
It's about shape-shifters, and different 'societies'. It's so detailed, but it's not flooding me with words! And the characters are so much fun!
5\5 – would recommend!
---
CHAI TEA: Name a book or series that makes you dream of far off places?
Maximum Ride takes place 2003-2007* era, in this world.
But this about kids with bird wings. And that spoke to me so much!
I read this book when I was 10 or 11, but it still interests me. The idea of kids with bird wings – not magic, but scientific – is still one of the best book concepts I've ever read**.
*roughly
**The series had problems later on, but the idea stuck with me.
---
Tagees:
Bridget – Bridget & Books
Jess – Beaucoupbooks
Abby – Puppa Pages
-I'm not sure if any of you have already done this tag! If so, no need to repeat posts!-
---