Okay, can I just say that August was the fastest month of the year?
I don't know about you, but it went by faster than the rest of the year has, and I'm not sure if I should be scared or just ignore it. (Let's be honest – there's no way I have the attention span to care for more than a few weeks)
Anyway! There are some incredible new releases and sequels coming out this month! So let's get on with this post! I organize by release date, BTW
Godsgrave \ Jay Kristoff
September 5th
This is the sequel to Nevernight by Jay Kristoff, which I haven't read (Don't hit me!) but I know is very widely loved.
From the ARC reviews that I've heard, this book is even better than the first one, and Mia is both more enjoyable and more badass*
*Not promising anything, just passing on the word
---
Tower of Dawn \ Sarah J. Maas
September 5th
I'm sure you all know about this book!
This is the latest installment in the Throne of Glass series, and from what I understand, it takes place from Chaol's point of view.
For those of you who haven't gotten this book yet, beware of spoilers! Some bookstores put this book out on the wrong day; up to two weeks before the release date…And people are posting spoilers (which sucks – why would you do that?)
---
They Both Die at the End \ Adam Silvera
September 5th
This is a story about Mateo Torrez and Rufus Emeterio – two boys who have both been called by Death-Cast, which is basically a system that tells you that you will die in twenty-four hours.
Mateo and Rufus are total strangers, but they're both looking to make a new friend on their End Day. The good news: There's an app for that. It's called the Last Friend, and through it, Rufus and Mateo are about to meet up for one last great adventure.
---
Girls Made of Snow and Glass \ Melissa Bashardoust
September 5th
Mina's mother is dead, her magician father is vicious, and her silent heart has never beat with love for anyone—has never beat at all, but she thought that fact normal. She never guessed that her father replaced it with one of glass. When she sees the king for the first time, Mina forms a plan: win the king's heart with her beauty and finally know love.
Fifteen-year-old Lynet was created out of snow by a magician, to look just like her late mother. But Lynet would rather be like her stepmother, Mina. She gets her wish when her father makes Lynet queen of the southern territories, displacing Mina. Now Mina is starting to look at Lynet with something like hatred, and Lynet must decide what to do to win back the only mother she's ever known…or else defeat her once and for all.
---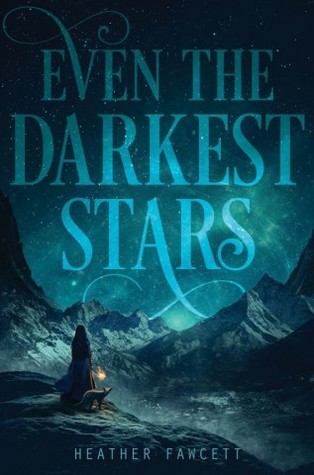 Even the Darkest Stars \ Heather Fawcett
September 5th
Kamzin has always dreamed of becoming one of the Emperor's royal explorers, the elite climbers tasked with mapping the mountainous Empire and spying on its enemies. If only someone would give her a chance.
But everything changes when the greatest explorer ever known, River, arrives in her village and demands to hire Kamzin—not her older sister Lusha, as everyone had expected—for his next expedition. This is Kamzin's chance to prove herself—even though the mission to retrieve a rare talisman for the emperor means climbing Raksha, the tallest and deadliest mountain in the Aryas. Then Lusha sets off on her own mission to Raksha with a rival explorer who is determined to best River, and Kamzin must decide what's most important to her: protecting her sister from the countless perils of the climb or beating her to the summit.
---
Warcross \ Marie Lu
September 12th
For the millions who log in every day, Warcross isn't just a game—it's a way of life.
Struggling to make ends meet, teenage hacker Emika Chen works as a bounty hunter, tracking down players who bet on the game illegally. Needing some quick cash, Emika takes a risk and hacks into the first game of the international Warcross Championships—only to accidentally glitch herself into the action and become an overnight sensation.
Instead of being arrested, Emika gets a call from the game's creator, Hideo Tanaka. He needs a spy on the inside of this year's tournament in order to uncover a security problem, and he wants Emika for the job. Emika's whisked off to Tokyo and thrust into a world of fame and fortune…but soon she uncovers a sinister plot, with major consequences for the entire Warcross empire.
---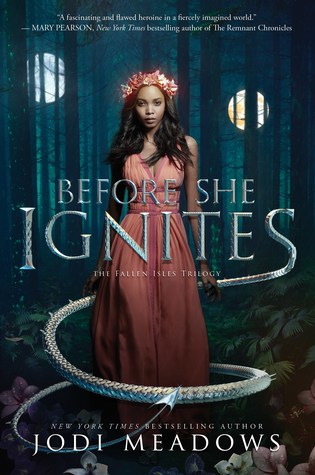 Before She Ignites \ Jodi Meadows
September 12th
Mira Minkoba is the Hopebearer. Since the day she was born, she's been told she's special. She's known across the Fallen Isles not just for her beauty, but for the Mira Treaty named after her, a peace agreement which united the seven islands against their enemies on the mainland.
But Mira has never felt as perfect as everyone says. She counts compulsively. She struggles with crippling anxiety. And she's far too interested in dragons for a girl of her station.
Then Mira discovers a secret that challenges everything she and the Treaty stand for. Betrayed by the people she spent her life serving, Mira is sentenced to the deadliest prison in the Fallen Isles. There, a cruel guard would do anything to discover the secret she would die to protect.
---
You Bring the Distant Near \ Mitali Perkins
September 12th
From a grandmother worried that her children are losing their Indian identity to a daughter wrapped up in a forbidden biracial love affair to a granddaughter social-activist fighting to preserve Bengali tigers, Perkins weaves together the threads of a family growing into an American identity.
Here is a sweeping story of five women at once intimately relatable and yet entirely new.
---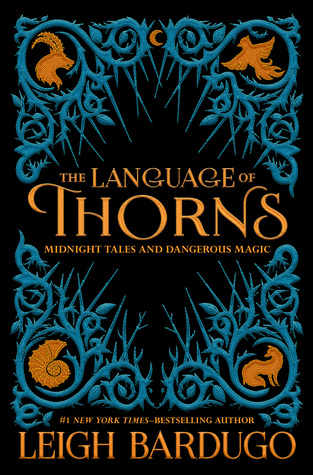 The Language of Thorns \ Leigh Bardugo
September 26th
Travel to a world of dark bargains struck by moonlight, of haunted towns and hungry woods, of talking beasts and gingerbread golems, where a young mermaid's voice can summon deadly storms and where a river might do a lovestruck boy's bidding but only for a terrible price.\
Perfect for new readers and dedicated fans, these tales will transport you to lands both familiar and strange—to a fully realized world of dangerous magic that millions have visited through the novels of the Grishaverse.
---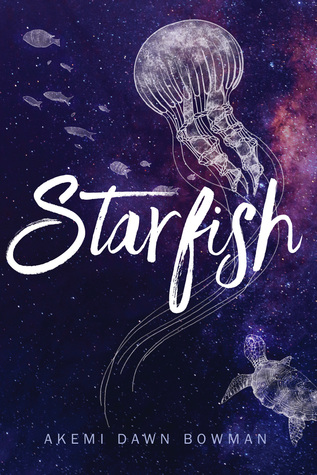 Starfish \ Akemi Dawn Bowman
September 26th
Kiko Himura has always had a hard time saying exactly what she's thinking. With a mother who makes her feel unremarkable and a half-Japanese heritage she doesn't quite understand, Kiko prefers to keep her head down, certain that once she makes it into her dream art school, Prism, her real life will begin.
But then Kiko doesn't get into Prism, at the same time her abusive uncle moves back in with her family. So when she receives an invitation from her childhood friend to leave her small town and tour art schools on the west coast, Kiko jumps at the opportunity in spite of the anxieties and fears that attempt to hold her back. And now that she is finally free to be her own person outside the constricting walls of her home life, Kiko learns life-changing truths about herself, her past, and how to be brave.
---
An Enchantment of Ravens \ Margaret Rogerson
September 26th – Most anticipated book of the month!
Isobel is a prodigy portrait artist with a dangerous set of clients: the sinister fair folk, immortal creatures who cannot bake bread, weave cloth, or put a pen to paper without crumbling to dust. They crave human Craft with a terrible thirst, and Isobel's paintings are highly prized among them. But when she receives her first royal patron—Rook, the autumn prince—she makes a terrible mistake. She paints mortal sorrow in his eyes – a weakness that could cost him his life.
Furious and devastated, Rook spirits her away to the autumnlands to stand trial for her crime. Waylaid by the Wild Hunt's ghostly hounds, the tainted influence of the Alder King, and hideous monsters risen from barrow mounds, Isobel and Rook depend on one another for survival. Their alliance blossoms into trust, then love, violating the fair folks' ruthless Good Law. There's only one way to save both their lives, Isobel must drink from the Green Well, whose water will transform her into a fair one—at the cost of her Craft, for immortality is as stagnant as it is timeless.
Isobel has a choice: she can sacrifice her art for a future, or arm herself with paint and canvas against the ancient power of the fairy courts. Because secretly, her Craft represents a threat the fair folk have never faced in all the millennia of their unchanging lives: for the first time, her portraits have the power to make them feel.
They are some really cool books coming out this month! Besides An Enchantment of Ravens, I think I'm most excited for Warcross, or Before She Ignites. I'm not entirely positive.
Also! One book I didn't mention because it's technically middle-grade, and not YA:
Quests for Glory by Soman Chainani. This is the first book of the sequel series by Soman Chainani, and I'm so excited! I've been waiting months for this book, and I only have eight days to wait! (it comes out the 12th).
What are you looking forward to reading?